Space Planning
We fully appreciates the complexity of office and service functions and their interactions.
Before developing building plans, the company approaches space planning on a very tailored and personal level.
We take into consideration an organization's spatial need before drawing any building plans.
By being more attuned to the user's needs, the space plan is designed within the context of the requirements and goals of the organization, rather than the physical constraints of a pre-designed facility.
The goal of the process is to combine form with function.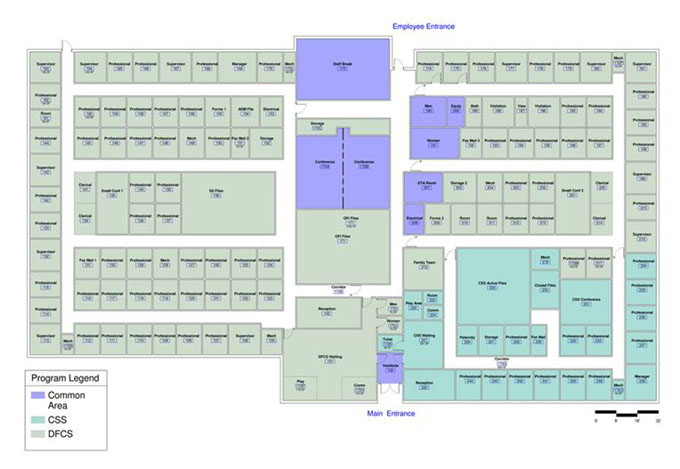 We:
DO NOT believe in a cookie-cutter approach to designing public sector buildings;
DO spend time with our clients in order to understand day-to-day workspace needs;
DO design plans that fit those needs;
DO work closely with the space planner in an effort to design the building from the "inside-out."