Margaret E. Bowen, Founder & President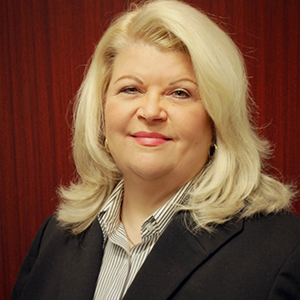 Margaret Bowen began her career in state government in 1974 working for the Georgia Department of Human Resources. In 1980 Ms. Bowen became the District Administrator for the Griffin District Office of GA DFCS, encompassing 14 counties. She worked closely with local DFCS Boards, County governments and the state of GA to develop, design and renovate 13 county DFCS offices. Ms. Bowen learned first hand the positive effect well organized and planned space can have on the delivery of services to the citizens of Georgia. In 1984 Ms. Bowen transferred to DeKalb County Board of Health to assume the position of Executive Director of Administration. There she dealt with the development and renovation of 300,000 square feet of space. After 20 years of State service, Ms. Bowen entered the private sector to work in real estate development.
In July of 1994, Ms. Bowen become a partner in OA Development, her first development services company. Margaret was instrumental in the development of over 25 facilities for a variety of State and Local Government entities.
In 2001, Ms. Bowen, along with Mr. Sam Guest started two new companies, Forum Development Services and Forum Management Services. The development company merged with Municipal Development in 2004 to form Forum Municipal Devleopment Services. Ms. Bowen has been instrumental in the development, planning and financing of over 40 facilities totaling more than 1,100,000 square feet of office space with a value of over $150,000,000.
Ms. Bowen is the President and CEO of Forum Management Service, Inc. Forum Management was formed to serve a niche in the Government market. Ms. Bowen is committed to using her knowledge and experience of large human resource facilities and services to provide quality management services that suit the customers' need and business objectives.
Ms. Bowen deals with a wide variety of management, financial and contractual challenges. Ms. Bowen resides in Lilburn, Georgia, in the Atlanta metropolitan area, with her husband Jim, who is retired from State Government.