Scott Smith, Partner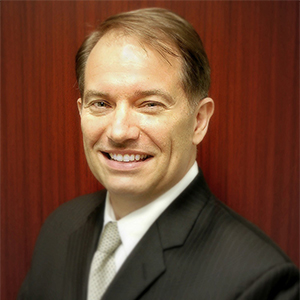 Mr. Smith served 5 years in the US Army working in Aviation Operations and Plans.
Upon completion of his Army tour, he attended and graduated from DeVry Institute of Technology with a Bachelor of Science Degree in Telecommunications Management.
Mr. Smith then worked for the Department of Human Resources (DHR) as the Senior Telecommunications Analyst were he developed the Agency's telecommunications plan, developed statewide telecommunications policy and procedures and oversaw numerous telecommunications projects.
Upon leaving (DHR) in 1999, Mr. Smith went to work for KMC Telecomm as a Circuit Design Engineer. He developed new process flows; Standard Operating Procedures and more efficiently managed the telecommunication network. In 2001, Mr. Smith was promoted to Regional Manager overseeing 10 network and design engineers where he was responsible for 5.6 Million dollars of revenue a month.
Mr. Smith joined Forum Management Services in October of 2002 as the Operations Manager. In this capacity Mr. Smith was instrumental in redesigning the Management Reporting System. Under his leadership the company expanded to 700,000 square feet of managed space, and he reorganized the company to run more efficiently. In January of 2004, Mr. Smith was promoted to Vice President of Forum Management Services.
In 2004, Mr. Smith teamed with owner Margaret Bowen to create Forum Cleaning Services, LLC, a commercial cleaning and janitorial company.
Mr. Smith has been married to Shea Smith for 12 years, and they have 3 wonderful boys, Carson, Ashton and Peyton.